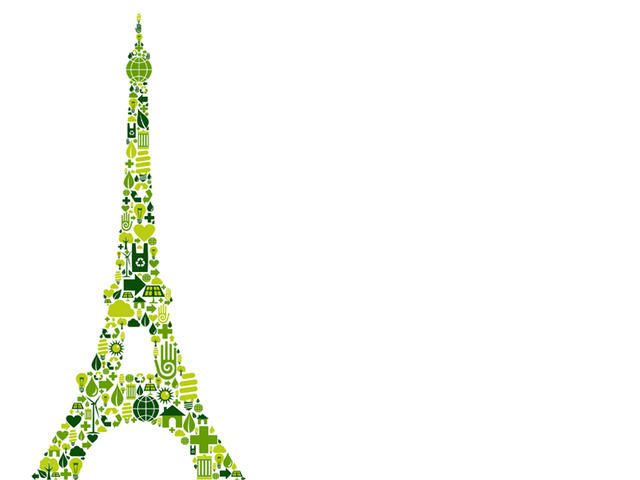 On the 4 November 2019 President Trump formally began the process to withdraw the United States from the Paris Climate Agreement.  The exit process will take a year and will become final one day after the Presidential election in November 2020.  The move has been criticised by former Vice President Al Gore who posted a statement on Twitter declaring that "No one person or party can stop our momentum to solve the climate crisis" whilst Joe Biden wrote "As the climate crisis worsens each day and California burns and Iowa floods, Trump continues to abandon science and our international leadership".  But is the United States withdrawal under the Trump administration necessarily a bad thing? 
The obvious and immediate answer is of course yes; the United States is one of the largest polluters of greenhouse gas emissions in the world emitting 5,142 MMmt in 2017, so therefore must be a part of the efforts to rapidly reduce this quantity.  The Paris Agreement, which came into effect in November 2016, was signed by 197 countries who pledged to keep "the global temperature rise this century well below 2 degrees Celsius above pre-industrial levels"; there is a spirit of global cooperation and friendship about the agreement as all who pledged also agreed to pursue efforts which would reduce the temperature rise even further to 1.5 degrees Celsius.  All parties are asked to pledge their best efforts to reduce emissions and put forth nationally determined contributions.  A global stocktake is set to be made every five years to assess progress, but the Climate Action Tracker, "an independent scientific analysis that tracks government climate action and measures it against the globally agreed Paris Agreement", updated their results in September 2019 and found the United States to be 'Critically Insufficient' in relation to their pledge; an indication that immediate changes have not been made and are not in the process of being undertaken.  
Historically, Trump has categorically denied that climate change is happening, a brief scroll through his Twitter feed unearths some shocking statements:
The concept of global warming was created by and for the Chinese in order to make U.S manufacturing non-competitive. Nov 2012
The global warming we should be worried about is the global warming caused by NUCLEAR WEAPONS in the hands of crazy or incompetent leaders! May 2014
It's really cold outside, they are calling it a major freeze, weeks ahead of normal. Man, we could use a big fat dose of global warming! Oct 2015
This level of ignorance and active denial of climate change as California is burning, as the Amazon is burning and as the world is slowly burning, proves that Trump is not the leader to inspire, create or demand the policy changes necessary to reduce greenhouse gas emissions.  The exit of the United States under the Trump administration creates some hope moving forward; the United States go to the polls next year and Trump has given his rivals an ideal platform on which to stand, and Elizabeth Warren has already declared that "The next president must rejoin the Paris Agreement", and she has a Green Manufacturing Plan in place which will initiate clean energy development.  And where the United States leads it appears none will follow, as President Xi Jinping of China and President Emmanuel Macron of France have pledged a Franco-Chinese partnership to "enhance our commitments to reduce emissions" and are expected to reaffirm their commitment to the Paris Agreement in the wake of Trumps move to exit. 
The removal of the United States from the Paris Agreement is undeniably regretful, disappointing and a blow to the global effort to keep the temperature under 1.5 degrees Celsius this century. However, what this climate emergency needs are leaders who listen, act and take responsibility for their countries part in a global issue; President Trump has shown he is not that leader, so Americans must now take climate change to the polling stations and vote for a candidate who will put their country, and the world ahead of their own vanity.